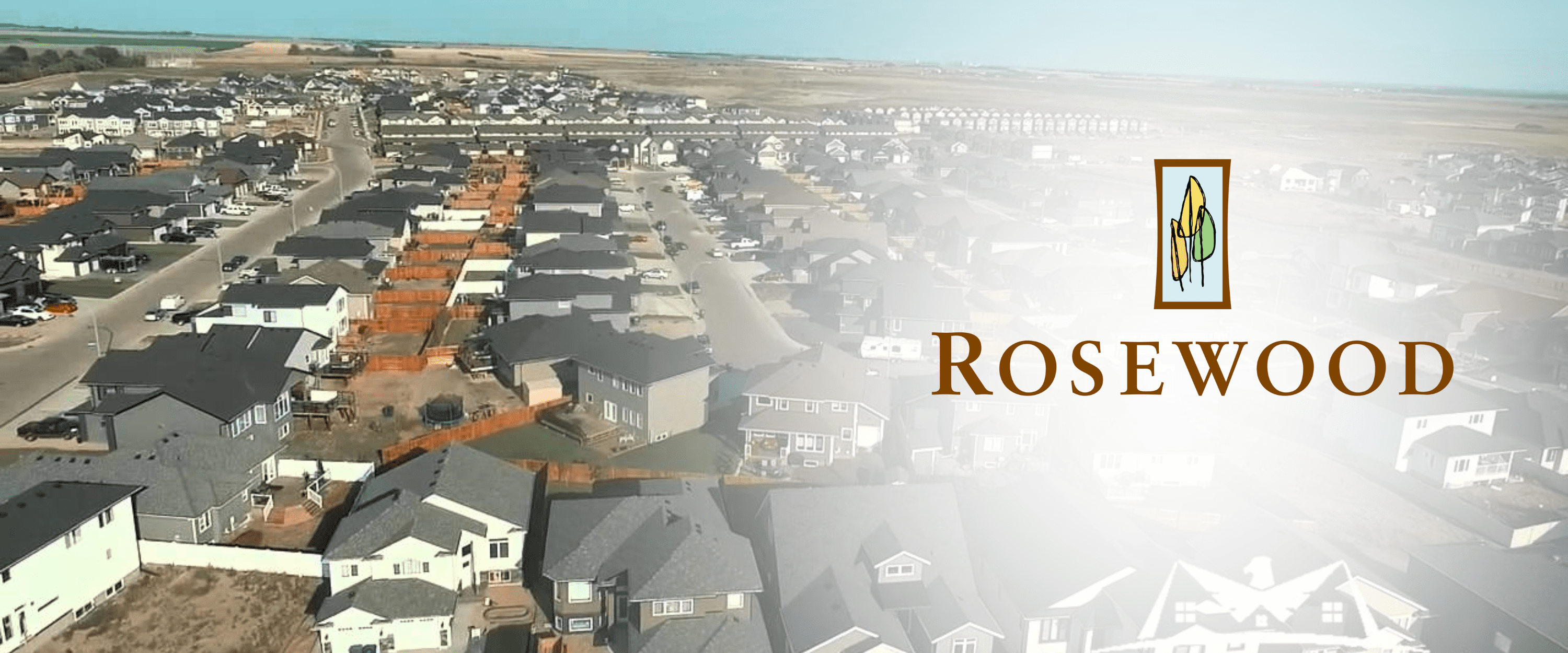 A Community You'll Be Proud to Call Home...
Rosewood is an exciting new neighbourhood concept in Saskatoon designed to harmonize nature with the conveniences of modern day life.  Walk through lush parks on your way to get the day's groceries.  Jog along the water's edge and catch a glimpse of wildlife at one of the many ponds.  Chat with your new neighbours over a coffee at the local cafe or in the quaint village square.  Whatever needs you have, Rosewood will fulfil them, and much more!
The location benefits from close proximity to transportation and shopping. It is adjacent to Highway 16 and has access off Taylor Street, providing easy entry to the downtown business core.
You'll be in walking distance to grocery stores, restaurants, a drug store and other amenities.  Rosewood has been designed around a centrally located "Village Square" with commercial developments, a community centre and sports fields.  Land has also been set aside for future commercial development and potential schools.
Conserving and integrating the natural wetland into the community.
The neighbourhood is a community made up of 65 acres of wetland and green space, natural trails and conservation areas. Its award winning wetland design is managed and enhanced by Ducks Unlimited and the Saskatoon Wildlife Federation.
Rosewood has been architecturally designed to include attractive streetscapes to ensure your investment is protected for the future.
The Saskatoon Land Incentive Program offers incentives to promote environmentally sustainable building and household practices.